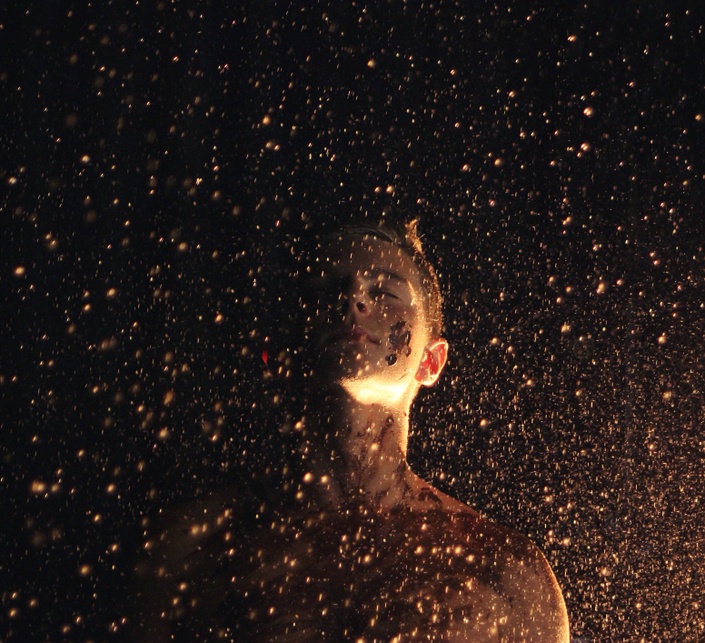 We are in the middle of a quantum leap in our collective consciousness right now and the planets vibration is rising, and this means that EVERYTHING on the planet is also going through this vibrational upgrade.

It normally happens slowly on this planet but started speeding up intensely since 2012.
Many have been feeling this shift for a long time but now it's hitting us at the third dimension and it's playing out in our reality right now.
The great awakening is real, but we have to walk through the fire of the old system collapsing before the new can be fully seen (although many souls have been setting the energetic grid work of this new reality for a long time).
Most empaths know deep down in their soul that they are here for a reason.
They know they are here to help in this massive awakening process we are going through right now.
But a lot of empaths have NOT found their way to help in this massive process and this can leave them feeling lost and depressed.
Some empaths are confused with the awakening process and have no idea what's really going on and this has a huge impact on their soul because this blocks their intuition and gifts coming on line.
This is why I created this training.
Empaths are energetically sensitive for a reason.
It can feel like a curse if we don't find a way to work with that sensitivity, especially when faced with the reality we face at this time on our planet.
When empaths find a way to use that gift to serve themselves and others, it unlocks others codes within us and magic starts to unfold.
Stepping into our role that we came here to be as a way shower activates many of our Divine Soul Blueprints to come on line.
You see each step we take to be more in alignment to who we really are, the more the path unfolds. step by step.
We are facing some major issues on this planet right now and having a way to earn income from home is a major game changer in this current shit show we are in.
Having more autonomy is priceless right now and that's why I'm so happy to offer this to those who resonate with me and my work.
The Akashic Records is a data storage system held at the 5th dimension and higher, and each of us have our own Akashic Record which holds our Souls history on everything we have ever experienced, thought, felt and done.
It also holds the energetic blueprints to our soul design and how we were created to experience this incarnation.
In this training I teach you how to use your body wisdom to connect with the Akashic records so you can get clear answers using a solid frame of reference to work in the Akashic records for clients anywhere in the world from the comfort of your own home.
This is a practitioners Training, so once finished you will be a Holographic Soul Practitioner who is able to do Soul Profiling Readings.
BY THE END OF THIS TRAINING YOU WILL
Be able to tap into your intuition and your body wisdom to access and work in the Akashic records.
Understand the soul expansion process we are in right now and be able to accurately read and map your client's soul vibration so they understand where they are at in their awakening journey.
Have a deep understanding of each dimension and the consciousness that comes with each level so you can confidently guide yourself and your clients through the awakening and expansion process.
Be able to deliver a Soul Profile Reading to your clients that will activate and expand your clients by giving them a blueprint of how they were energetically designed as well as a blueprint to their shadow side and a road map to integrate their shadow to activate more of their gifts.
Be able to create a location free business and have clients from anywhere in the world all from the comfort of your own home and have flexibility on how you deliver your Soul Profile Readings to your clients (including written reports, skype sessions, video delivery or a combination), so you can design your business to work for you.
Step us as a leader and way shower you are here to be with confidence because you will have a complete blueprint to work with that people need at this time.
WHAT YOU GET IN THIS TRAINING
PRE-MODULE SECTION
In the first section of the training I teach you how to connect with your body wisdom and then I go into the guide lines of working in the Akashic Records.
In this section you have the following videos:
Introduction to body wisdom- 16:39 minutes
How to use your body to tap into wisdom- 15:32 minutes
Healing Video for anyone not getting a body response-14:44 minutes
Working in the Akashic Records guide- 23:33 minutes
MODULE 1
This module is all about Soul vibration and dimensions. I take you through an overview of soul vibration and dimensions before going deep into these subjects and looking at each soul vibration expansion and the consciousness at that level of soul vibration.
In this section you have the following videos:
Introduction to Soul Vibration & Dimensions-27:59 minutes
Soul Vibration Issues- 23:53 minutes
Soul Vibration & Dimensional Consciousness- 56:12 minutes
MODULE 2
This module is all about the different divine frequencies we have access to on this planet that help us thrive if we tap into them. I teach what information is encoded within these frequencies, how to work with them and how to map your client's connection and embodiment of these frequencies so your clients have a roadmap of the potential still available to them.
I also show you how you can create products to help your clients connect with these divine frequencies so you can bring in other skills you may have.
In this section you have the following videos:
Divine Frequencies- 43:48 minutes
MODULE 3
This module we focus on two very important energy systems that we can check the health of in the Akashic Records. These two energy systems are vital to our expansion process and our mental and emotional health.
I not only show you how to check the health of these energy systems but also give you energy exercises for you to give to your clients to help correct any energetic issues found with their energy patterns and system.
In this section you have the following videos:
Energy Systems- 22:25 minutes
MODULE 4
This module about the way we handle stress and what primary sensory response we decided to trust the most when we were a baby. This gives us a deep understanding to our clients triggers and how they deal with stress in relationships.
I then give you energy exercises for you to give to your clients so you can educate them on how to train their body out of the flight, fight or freeze response that we go into when stressed. This allows people to handle life in a more open and creative way (something that is needed when the world is full of stress at this time)
In this section you have the following videos:
Primary Sensory Response- 30:35 minutes
MODULE 5
This module is about desire and impulse stamp that are subtle vibrational patterns that are held at the 4thdimensional aspect of our blueprint, which means it has a direct influence on our thoughts and emotions. These vibrational patterns help spark internal impulses and desires that will help lead us in the direction our soul planned for this lifetime if we listen to them.
Having awareness of our own desire and impulse blueprint allows us to understand some of our behaviours and because this blueprint also has a polarity expression, we can gain a deeper understanding to some of our not so aligned choices allowing for integration of those lessons with this information.
In this section you have the following videos:
Desire/ Impulse Stamps- 28:19 minutes
MODULE 6
This module is on the Assignment of Success, and this energetic blueprint gives us a look at how our clients are designed energetically for success.
This assignment is made at soul level and we choose the aligned assignment for their energetic qualities that are specific to our souls chosen path.
We get to look at life lessons that come with each assignment as well as map the student and master path for each assignment of success so your clients have a clear roadmap to experiment with to see what aligning to their energetic blueprint creates in their lives
In this section you have the following videos:
Assignment of Success Introduction- 11:02 minutes
Assignment of Success 1 & 2- 12:26 minutes
Assignment of Success 3 & 4- 14:18 minutes
Assignment of Success 5 & 6- 13:07 minutes
Assignment of Success 7 & 8- 13:39 minutes
Assignment of Success 9 & 10- 12:58 minutes
MODULE 7
This module is about our Assignment of Polarity. This energetic blueprint shows us what assignment our client has chosen to journey with in this incarnation to give them the contrast they need in order to expand.
This is a soul level agreement that WE choose in order to gain the skills needed for our chosen path. This assignment holds a student path and master path (the polarity we came here to master within ourselves).
It helps identify the overlying issues (our shadow side) we and our clients are here to face and transcend.
We are able to map this out because within each assignment we find polarities of energetic qualities expressed depending on what path we choose.
Both the student path and master path hold energetic qualities that may express themselves when a person is working within that particular blueprint.
The student path is where the shadow aspects express themselves and when we are experiencing ourselves through separation from our divine nature.
The master path is where our higher aspects express themselves and when we are experiencing ourselves through flow with our divine nature.
Being able to show people both sides to their assignment allows them to FEEL into where they are at within their assignment.
For those who are on the student path it gives them a clear understanding of the energetic causes of a lot of their issues (shadows) and an energetic roadmap to transcending them by using the master path as a guide.
For those who have a higher soul vibration and are more on the master path it gives them conformation that they are in alignment, as well as other energetic qualities they might want to explore or expand.
This is another part of the reading that can be extended into ongoing coaching with your clients by helping them align from the student to master path.
In this section you have the following videos:
Assignment of Polarity- 48:09 minutes
MODULE 8
This module is the manual section where the manual is downloadable and I have videos of me walking you through each section of the manual. Then there is a video with all the energy exercises for correcting any energetic imbalances in parts of the training. As well as a video on delivering this reading to clients, price and advice.
In this section you have the following videos:
Manual video 1- 20:58 minutes
Manual video 2- 15:47 minutes
Manual video 3- 7:02 minutes
Manual video 4- 10:57 minutes
Manual video 5- 2:05 minutes
Energy Exercises- 18:16 minutes
Delivery, Price & Advice- 16:15 minutes
TOTAL VIDEO HOURS= Close to 9 hours of content to help you learn, grow and expand so you can help others do the same.
WHO IS THIS FOR
This training is designed for empaths (energetically sensitive people).
Most empaths don't know they are empaths or question if they are unless they have found others who are the same as them to relate to.
If you have found your way here and read all through this to be at THIS POINT, then it's pretty safe to say you are an empath and this training was designed for you.
This training is something that your soul will know instantly if its right for you, so tune in and listen to that wisdom!
It doesn't matter where you are at in your journey, at the very start of your awakening or years down the track. This training will deliver keys at every level of soul vibration and give you a solid frame of reference to work with your clients in a grounded and embodied way.
Now its just up to you to tune in and FEEL if this is in alignment with you, and then trust that answer.
If it's a no, then thank you for taking the time to feel into this.
If it's a full soul YES, I would love to take this journey with you and look forward connecting with you!
HOW THIS TRAINING IS DELIVERED
(full payment- full access)- For those who pay up front and in full will receive FULL access to the complete training within 24 hours of enrolment.
(payment plan-6 weeks drip)- For those who enrol with the payment plan option the training will be released in stages over a 6-week period. On enrolment you will receive access to the first section and then each week you will receive a new module.
Your Instructor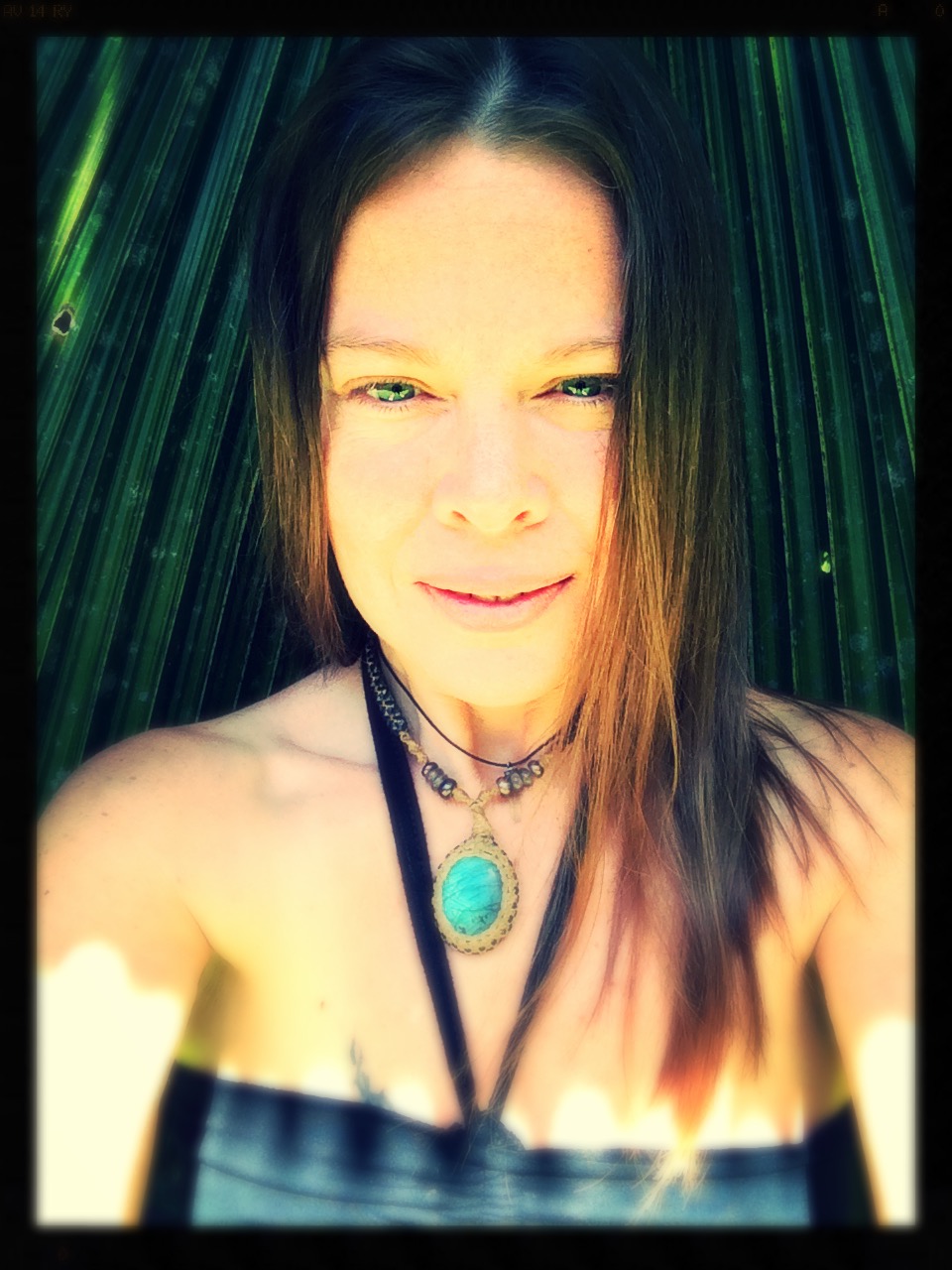 Hi, My name is Paula and I train energetically sensitive people to use their sensitivity, so they can have the tools to create a location free business, helping others through this awakening process we are in.
I've worked for hundreds of people from all around the world at a multi-dimensional level helping them heal and expand.
I now teach others from all around the world through online training, workshops and retreats.
Course Curriculum
Soul Profiling Practitioners Training
Available in days
days after you enroll
Soul Blueprinting Framework
Available in days
days after you enroll
Connecting to your body wisdom
Available in days
days after you enroll